CYCLIST's moblog
by CYCLIST
user profile | dashboard | CYCLIST maps
Join Zipcar and get £25 in free driving!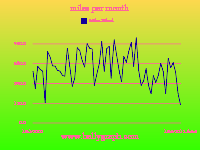 Recent visitors
rss feed
1st Jul 2011, 16:04
comments (5)
He's back. Hope he hangs around a bit more this year.
18th Mar 2009, 17:39
comments (6)
bloomin' gorse!
17th Mar 2009, 15:30
comments (1)
Oh go on. Just one more bagel. Pretty please!
30th Jan 2009, 21:39
comments (3)
We know you've been to the shop.
30th Jan 2009, 21:34
comments (0)
Stay in the road. He's not getting past until we get something.
30th Jan 2009, 21:29
comments (0)
31st May 2008, 09:28
comments (2)
Saved from a virus-crippled K800. I think I'll get my mallet. (No! For the phone not for the bedbug!)

BLACKIE 22July1992 to 02July2013. A great cat and a much loved little pal.