Pattern Recognition
by Dhamaka
user profile | dashboard | imagewall | contact user | Dhamaka maps


"Insanity: doing the same thing over and over again and expecting different results"........ Albert Einstein


My new dance photography blog, DanceTog is here

My formal G20Voice blog is here


"When you're standing on a comfortable rug, you have to expect it to be pulled from under your feet sometimes"
........ Ben Moor



My homesite

My flickr

C_E on twitter

Images on twitter

CyclistOnChemo on twitter

My facebook

This is my personal blog, not a venue for saleable images. In fact, because it's here that I share things that are important to me with the members of the moblog community, photo quality's not my priority. Events, occasions, achievements, thoughts, trips and experiments - you'll find them all here. Contact me for the development version of my photo portfolio, for a selection of saleable images or visit my dance photography blog or my website for cuttings. And remember that all photos remain my copyright unless I've specifically said otherwise.

* * * *

"Every time I see an adult on a bicycle I no longer despair for the future of the human race"
........ H G Wells

"All life is an experiment. The more experiments you make the better"
........ Ralph Waldo Emerson

"Luck favours the prepared mind"
........ Louis Pasteur

"Never to get lost is not to live, not to know how to get lost brings you to destruction, and somewhere in the terra incognita in between lies a life of discovery."
........ Rebecca Solnit

"Give, give, give -- what is the point of having experience, knowledge or talent if I don't give it away? Of having stories if I don't tell them to others? Of having wealth if I don't share it? I don't intend to be cremated with any of it! It is in giving that I connect with others, with the world and with the divine."
........ Isabel Allende

"Don't ask yourself what the world needs - ask yourself what makes you come alive, and then go do it. Because what the world needs is people who have come alive."
........ Harold Thurman Whitman

"The real voyage of discovery consists not of seeing new landscapes, but in having new eyes...."
........ Marcel Proust

"It is by riding a bicycle that you learn the contours of a country best, since you have to sweat up the hills and coast down them.. you have no such accurate remembrance of a country you have driven through as you gain by riding a bicycle...."
........ Ernest Hemingway

"Ambition leads me not only father than any other man has been before me, but as far as I think it is possible for man to go."
........ James Cook

"The grand show is enternal. It is always sunrise somewhere; the dew is never dried all at once; a shower is forever falling; vapour is ever rising. Eternal sunrise, eternal dawn and gloaming, on sea and continents and islands, each in its turn, as the round earth rolls."
........ John Muir

"The bicycle is the most civilised conveyance known to man. Other forms of transport grow daily more nightmarish. Only the bicycle remains pure in heart."
........ Iris Murdoch

"Photography for me is not looking, it's feeling. If you can't feel what you're looking at, then you're never going to get others to feel anything when they look at your picture...."
........ Don McCullin












Been counting visitors since some time in August 2008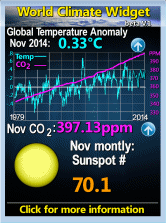 Search this moblog
Recent visitors
Friends
More...
rss feed
8th Jun 2009, 17:49
comments (11)
8th Jun 2009, 12:53
comments (15)
5th Jun 2009, 23:48
comments (13)
4th Jun 2009, 05:16
comments (14)
comes when you least expect it
:)
3rd Jun 2009, 20:48
comments (13)
I was there but it didn't inspire me. People elsewhere in London did
2nd Jun 2009, 06:33
comments (7)
#1 escape artist
#2 red stripers
#3 juggler and audience
#4 stripped and juggling a live chainsaw an orange and a flare
who could put me up for a night on 9th June?
There is a NACER workshop in the Christie Hospital on June 10th for physios working with people who have had lymphomas that I want to attend and if possible I'd like to interview the organiser the day before as well
http://www.nacer.org.uk/
should also say that I'll be slightly weak but perfectly healthy - chemo won't have started yet and I'm recovering well from the op. Also I'd rather sleep on a hard floor than a soft bed.. which has probably lead to interesting speculation at the hotels I've visited...
(this series was taken for the Focus Assignment #5 but didn't get posted because Sprocket kept drinking his coffee.. )