Euphro's moblog
by Euphro
user profile | dashboard | imagewall | Euphro maps
HArd ROck

"Experience, a comb life gives you after you lose your hair" Judith Stern

Random Image:



Technorati Profile



You are visitor number
since Valentine's Day 2006 (free counter from www.digits.com)

My video blog

My Flickr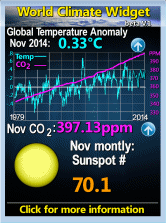 RealClimate
Search this moblog
Recent visitors
Friends
More...
rss feed
Also known as Paxillus involutus. This mushroom is poisonous. Note the way the "gills" branch close to where they join the stem (true gills don't do that). The flesh also smells acrid and sweet when crushed, a bit like disinfectant. Some books say you can eat this after cooking, but recent work has identified a component, unaffected by cooking, that can cause an autoimmune reaction where your body attacks its own red blood cells, so called haemolysis. This is sometimes fatal.

They pop-out when you press them (wow, this shot makes the car look really grubby):)
Keep all fingers off the front of the camera fascia, otherwise the flash will misfire.