quixotic axolotl
by mouseninja
user profile | dashboard | imagewall | mouseninja maps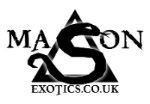 Axolotl

I like my axolotl
I keep her in a bottle
And if I'm feeing cross or mad
Or down or hurt or bad
I pull the cork and let her out
With fiery roar and shout
She flashes sparks and bellows loud
And throws her weight about
And when the monster's scared
my friends made them hide upstairs
I catch the raging, stamping beast…and put her right back there.
Axolotl in a bottle, I really like you such a lotl.

Source: Whitehouse, E & Pudney, W, A Volcano in my Tummy, The Peace Foundation, Auckland 2002


Search this moblog
Recent visitors
Friends
More...
rss feed
27th Oct 2007, 13:52
comments (3)
.
26th Oct 2007, 18:01
comments (2)
.
24th Oct 2007, 11:24
comments (3)
22nd Oct 2007, 08:46
comments (3)
.
18th Oct 2007, 07:46
comments (0)
she was at 4 when i took these...

then the batteries ran out on the camera :(

she had her 5th while we were there...

then by the time we got home, she'd got to 8!!!

mum and pups all doing well :)
14th Oct 2007, 21:21
comments (11)
Jasper got Millie (choc labrador friend) pregnant... ooooops!

and she's just started giving birth! whooo

Here is the first puppy... mum is doing well so far.. and this is a healthy baby girl!


14th Oct 2007, 13:05
comments (14)
in the brackenhurst shop...

they stopped doing it in tescos...

it's a genius ice cream. sometimes you just can't decide whether to have chocolate fudge brownie, or cookie dough.

this one combines the two!!!
12th Oct 2007, 13:29
comments (3)