quixotic axolotl
by mouseninja
user profile | dashboard | imagewall | mouseninja maps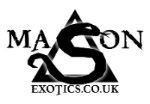 Axolotl

I like my axolotl
I keep her in a bottle
And if I'm feeing cross or mad
Or down or hurt or bad
I pull the cork and let her out
With fiery roar and shout
She flashes sparks and bellows loud
And throws her weight about
And when the monster's scared
my friends made them hide upstairs
I catch the raging, stamping beast…and put her right back there.
Axolotl in a bottle, I really like you such a lotl.

Source: Whitehouse, E & Pudney, W, A Volcano in my Tummy, The Peace Foundation, Auckland 2002


Search this moblog
Recent visitors
Friends
More...
rss feed
.
10th Oct 2007, 10:52
comments (4)
.
9th Oct 2007, 09:03
comments (3)
i come in on the bus..

so i get here at 9am.

and don't start until 1.30pm on a monday!

so i have to find stuff to do.. :)

in the first pic ~ the little red brick building is the Student Uni bar. but i don't fancy getting drunk before my Wildlife rehab lecture.
8th Oct 2007, 09:04
comments (4)
and Jasper Playing :D
5th Oct 2007, 15:48
comments (3)
still have some lovely scenery...

the induction round the Animal unit took a lot less time than was scheduled today, so we sat here most of the day :)
4th Oct 2007, 19:03
comments (2)
finished work on thurs 20th sept...

term starts on mon 8th october...

i think i'm going to miss this walk... but at least i'll have other things to keep me occupied, and active!


2nd Oct 2007, 08:28
comments (6)
there was a wierd car in the car park at work...

so i took some pics. there was a mini crowd too.

i never did find out what it was all about...
2nd Oct 2007, 08:21
comments (0)
got it planted up today...

i'm quite happy with it so far, just need to get some more fish :)


28th Sep 2007, 16:49
comments (0)