quixotic axolotl
by mouseninja
user profile | dashboard | imagewall | mouseninja maps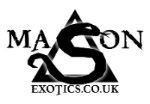 Axolotl

I like my axolotl
I keep her in a bottle
And if I'm feeing cross or mad
Or down or hurt or bad
I pull the cork and let her out
With fiery roar and shout
She flashes sparks and bellows loud
And throws her weight about
And when the monster's scared
my friends made them hide upstairs
I catch the raging, stamping beast…and put her right back there.
Axolotl in a bottle, I really like you such a lotl.

Source: Whitehouse, E & Pudney, W, A Volcano in my Tummy, The Peace Foundation, Auckland 2002


Search this moblog
Recent visitors
Friends
More...
rss feed
1st Feb 2007, 22:41
comments (12)
it was a lovely day!

been busy today, so it's a late update...

mice were chosen, so they will go to their new home in about 5 weeks. :)

done a lot today, so i'm feelin kinda tired.... going to bed soon, got job interviews tomorrow.
1st Feb 2007, 22:35
comments (7)
1. All 6... these ones have passed the first 10 days... and are now staying with us.

2. Maisie's looking after them all now, and Millie is back downstairs with her boyfriend, Penfold, and the other girls :)

3. White one... still to be named :) Paintist? any ideas :P

4. Dinner ~ Mason named her this to remind her how lucky she is!

5. Patches... Kinda obvious i think!

6. Moley :) she's the colour of a mole.. and kinda looks like one, i think.. .:)

7/8: these 2 haven't got names yet, and are going to another home :)
we went shopping at tescos... and i found NEMO!! :D

he's a pez.. and i think he rocks.
31st Jan 2007, 23:22
comments (3)
Mason bought me flowers last night...

he wasn't sure what they were, just that they were purple...

actually... tulips are probably my favourite :)
31st Jan 2007, 13:23
comments (4)
the brown's really starting to come through on the dark babies... so you can really see what colour they're going to be :)

the darker one will be more like her dad, penfold...and the lighter ones more like millie, their mum...

it was obvious what the white ones were going to be though ~ both mum and dad are albino :)
31st Jan 2007, 11:04
comments (5)
Day 8 in the big brother mouse...

Patches, and 2 of her sisters are in the water bowl...

everyone else is in the bedroom.

Millie is climbing along the top of the house :)
30th Jan 2007, 23:04
comments (5)
maisie and millie are still looking after their babies

the babies are in the bedroom, snuggled together for warmth.

their fur is starting to show through, and different colours can be seen...


* did anyone else read this in a geordie accent? ;)