quixotic axolotl
by mouseninja
user profile | dashboard | imagewall | mouseninja maps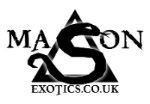 Axolotl

I like my axolotl
I keep her in a bottle
And if I'm feeing cross or mad
Or down or hurt or bad
I pull the cork and let her out
With fiery roar and shout
She flashes sparks and bellows loud
And throws her weight about
And when the monster's scared
my friends made them hide upstairs
I catch the raging, stamping beast…and put her right back there.
Axolotl in a bottle, I really like you such a lotl.

Source: Whitehouse, E & Pudney, W, A Volcano in my Tummy, The Peace Foundation, Auckland 2002


Search this moblog
Recent visitors
Friends
More...
rss feed
Osiris ~ Amel Corn.. (the orange and red one) and Roger the Snow Corn...
Been playing with Mason's dad's digital camera, as i need some good shots of reptiles for the website i'm attempting to build...

Here's the bearded dragons, Merlin, Spike and Draco :)
sent off my application today to Notts Trent University..

for the animal management course...
now i wait to be invited for interview...
and to see if i'm qualified enough to do the course... :)
27th Jan 2007, 19:32
comments (6)
markings are starting to come through on the mouselings now...i've already spotted 2 i'm going to keep :)
so when they're a bit bigger, i'll be able to monitor them a bit more!

it looks like there's less now, cuz there is..
we've taken all the boys out, as it's only girls we're keeping..

wierdly enough... there were 5 white boys, 5 white girls, and 5 dark boys and 5 dark girls..
how bizarre.

should be easier on mummy meeces now there's less to look after :)
both mothers continue to feed the babies :)
we can see little whiskers on some of them!
You can now see colours....so we can tell who's babies are who's a bit more. (you could tell by the eyes, but now colouration has developed. )

The pink (white) babies will be from Maisie and Dangermouse, and the dark
ones from Millie and Penfold.