quixotic axolotl
by mouseninja
user profile | dashboard | imagewall | mouseninja maps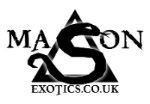 Axolotl

I like my axolotl
I keep her in a bottle
And if I'm feeing cross or mad
Or down or hurt or bad
I pull the cork and let her out
With fiery roar and shout
She flashes sparks and bellows loud
And throws her weight about
And when the monster's scared
my friends made them hide upstairs
I catch the raging, stamping beast…and put her right back there.
Axolotl in a bottle, I really like you such a lotl.

Source: Whitehouse, E & Pudney, W, A Volcano in my Tummy, The Peace Foundation, Auckland 2002


Search this moblog
Recent visitors
Friends
More...
rss feed
Meet Oracle!I

couldn't resist.. i had to go back and get Niobe's sister!

and then there was this Gorgeous Rainbow Boa... I couldn't resist!It's a cross between a Brazilian, and a Columbian Rainbow.
He's really placid, and a lovely snake...
I love these snakes.. they have a lovely irridescent rainbow sheen to them.
We also bought Echo the Gecko a girlfriend...

She's called Niobe. She was supposed to go in with Trinity and Neo, but Trinity appears to be a jealous girlfriend, and went for her, so we've put
her in with Mr Echo. (the albino)

Hopefully we'll have some eggs :D
I sold my scooter today...so after the boring paying bills bit... we went shopping...

This is Logan (name shuffle) the Axolotl....he's male... so hopefully we'll have some axolotl eggs soon. (Rogue and Shadowcat are both female)
Mason blogged Shadowcat... so here's Rogue...
May stole the pictures I was going to blog, so i've stolen his phone, and
here you go!

these are Princess (top) and Homer... our African Fat Tailed Geckos... very
placid...
We took Jasper to the park... and he had a swim :)
found a nice pic of Charlie for you monkey finger :)

it was taken at the hospital, in lincoln, when we went to go visit rob's dad...

been really busy recently, sorting all my stuff out, and trying to sell a load of furniture...

for those who don't know... i'm a Vodaclone NO MORE!!

so i'm still looking for a new job, so i can pay my rent, and bills, and get xmas presents for people.

have a couple of projects lined up, but need a permenant job.