quixotic axolotl
by mouseninja
user profile | dashboard | imagewall | mouseninja maps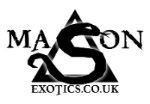 Axolotl

I like my axolotl
I keep her in a bottle
And if I'm feeing cross or mad
Or down or hurt or bad
I pull the cork and let her out
With fiery roar and shout
She flashes sparks and bellows loud
And throws her weight about
And when the monster's scared
my friends made them hide upstairs
I catch the raging, stamping beast…and put her right back there.
Axolotl in a bottle, I really like you such a lotl.

Source: Whitehouse, E & Pudney, W, A Volcano in my Tummy, The Peace Foundation, Auckland 2002


Search this moblog
Recent visitors
Friends
More...
rss feed
waiting for bullet for my valentine to start......

it was a great night :)
21st Nov 2006, 08:59
comments (12)
he took this one, and i stole it...

but i love this pic :)
15th Nov 2006, 09:57
comments (2)
just opened my curtains to find a flower!!

picture quality on my new phone is poo :(

i got the w850i... doesn't even have a focus.
8th Nov 2006, 15:32
comments (9)
On Saturday we ....

... were given this little guy.

he's very skinny and undernourished. he'd been taken back to the shop, as he was not eating.
He'd put on a little weight while he was in the shop, but none of the staff had the space or time to take it on... so they gave him to us to look after.

got him to drink some water today, laced with some reptile calcium powder...
and then later on, managed to get him to eat 2 crickets.

30th Oct 2006, 18:34
comments (19)
Got a phone call on Saturday....
JC Exotics
wanted the Axolotls i had...
so we took a drive on Sunday, and took them down...
JC knows what he's doing, so I'm happy they will only be given to people who will look after them
:)
23rd Oct 2006, 12:13
comments (16)
Finally..... it's actually here....

not the one i blogged before, that one fell through. this one is new.

20th Oct 2006, 12:02
comments (10)
d'Archangel decided she wanted to be a lizard, and catch crickets....

it's ok... Junior wasn't in there at the time!