quixotic axolotl
by mouseninja
user profile | dashboard | imagewall | mouseninja maps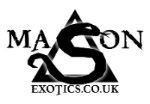 Axolotl

I like my axolotl
I keep her in a bottle
And if I'm feeing cross or mad
Or down or hurt or bad
I pull the cork and let her out
With fiery roar and shout
She flashes sparks and bellows loud
And throws her weight about
And when the monster's scared
my friends made them hide upstairs
I catch the raging, stamping beast…and put her right back there.
Axolotl in a bottle, I really like you such a lotl.

Source: Whitehouse, E & Pudney, W, A Volcano in my Tummy, The Peace Foundation, Auckland 2002


Search this moblog
Recent visitors
Friends
More...
rss feed
this is Junior....

Mason's Bosc Monitor Lizard... as yet.. *only a baby*

they grow to between 2.5 - 5ft....
hehehe baby beardie sized chairs!
who as yet, still does not have a name......

i may well have to name it for him.....
just got given some smarties.... and a note. . .

16th Oct 2006, 11:33
comments (9)
In a chinese called the happy gathering. We're having the all you can eat buffet.

14th Oct 2006, 18:06
comments (9)
I used to be called toad when i was younger, on account of my big eyes. . .

14th Oct 2006, 17:55
comments (0)
i couldn't see their faces properly :(
14th Oct 2006, 14:32
comments (0)
went to see blood brothers in birmingham.....

i've seen it before, and i love this show :)
14th Oct 2006, 14:19
comments (1)