quixotic axolotl
by mouseninja
user profile | dashboard | imagewall | mouseninja maps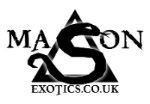 Axolotl

I like my axolotl
I keep her in a bottle
And if I'm feeing cross or mad
Or down or hurt or bad
I pull the cork and let her out
With fiery roar and shout
She flashes sparks and bellows loud
And throws her weight about
And when the monster's scared
my friends made them hide upstairs
I catch the raging, stamping beast…and put her right back there.
Axolotl in a bottle, I really like you such a lotl.

Source: Whitehouse, E & Pudney, W, A Volcano in my Tummy, The Peace Foundation, Auckland 2002


Search this moblog
Recent visitors
Friends
More...
rss feed
My favourite fish :)

they're red tiger oscars...

Nigel's on the left, and Colin on the right...
Cruise notts in our car park. . What's that all about? Nice shiny car though!

27th Sep 2006, 17:27
comments (2)
Caught this just in time!

26th Sep 2006, 18:37
comments (6)
Elixir's a little poorly, so my axy breeding friend suggestes i put him in the fridge.....

they come from the ice fed lakes in mexico, so prefer properly cold water, and will recover better in there....

he seems to be happy :)
Jackie and Nick (aka Dogboy) came to visit today :)
23rd Sep 2006, 16:39
comments (7)
i'm in a very strange mood today.
i'm not quite sure what's going on.....
20th Sep 2006, 13:22
comments (26)
A Smily QueenH, and stu (Ilikepancakes)

Well H was smily til Mason spilt her beer...

We did also see Spike, but i promised not to blog him...