quixotic axolotl
by mouseninja
user profile | dashboard | imagewall | mouseninja maps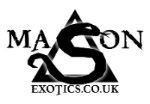 Axolotl

I like my axolotl
I keep her in a bottle
And if I'm feeing cross or mad
Or down or hurt or bad
I pull the cork and let her out
With fiery roar and shout
She flashes sparks and bellows loud
And throws her weight about
And when the monster's scared
my friends made them hide upstairs
I catch the raging, stamping beast…and put her right back there.
Axolotl in a bottle, I really like you such a lotl.

Source: Whitehouse, E & Pudney, W, A Volcano in my Tummy, The Peace Foundation, Auckland 2002


Search this moblog
Recent visitors
Friends
More...
rss feed
The free food was amazing... we went for the sit down meal.... Luke, Saz and Mason had the chicken, and i had the Canneloni...

yum :)
16th Sep 2006, 20:39
comments (0)
Mason having a play on the drums, and sharing a hookah with other vodafone people... :)
the coach has finally started moving. :) x

Saz, Luke (not a blogger... yet) and Mason...
Ok. So not really. The road was closed. . . so we had to wait for another bus to come get us...


16th Sep 2006, 14:57
comments (0)
He was changing colour as i was taking pics...


the sky was pretty...
15th Sep 2006, 11:58 |
tags:#samisun
comments (8)
caught mid miaow....

although that's not too hard with this one... noisier than a siamese!