quixotic axolotl
by mouseninja
user profile | dashboard | imagewall | mouseninja maps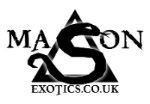 Axolotl

I like my axolotl
I keep her in a bottle
And if I'm feeing cross or mad
Or down or hurt or bad
I pull the cork and let her out
With fiery roar and shout
She flashes sparks and bellows loud
And throws her weight about
And when the monster's scared
my friends made them hide upstairs
I catch the raging, stamping beast…and put her right back there.
Axolotl in a bottle, I really like you such a lotl.

Source: Whitehouse, E & Pudney, W, A Volcano in my Tummy, The Peace Foundation, Auckland 2002


Search this moblog
Recent visitors
Friends
More...
rss feed
whoop whoop :)

hope it's a good day now... otherwise i'm gonna have got all excited for nothing!
12th Sep 2006, 17:31
comments (22)
Mason bought me a present :)
12th Sep 2006, 08:44
comments (6)
so i get an email today, saying i'm perfect for the site... etc...
(i reapplied, being as it had been a while since i last got accepted)

i started filling in my profile... and after i finally find a name i'm happy with,
*someone already has it! :( *


9th Sep 2006, 11:09
comments (23)
as promised... my boots that Mason likes so much...

and my make over from the body shop....

:)
8th Sep 2006, 14:03 |
tags:#sami
comments (4)
climbed under the covers to snuggle....
is this better? xxx
7th Sep 2006, 22:07 |
tags:#sami
comments (26)
what do we think?
7th Sep 2006, 21:29 |
tags:#sami
comments (16)
they were talking about breakfasts... and how good Subway breakfasts are...

and tbh, i wasn't that impressed with this one...

i prefer the meatball one! or the veggie pattie... :)
7th Sep 2006, 21:07
comments (5)