quixotic axolotl
by mouseninja
user profile | dashboard | imagewall | mouseninja maps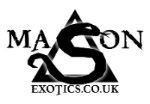 Axolotl

I like my axolotl
I keep her in a bottle
And if I'm feeing cross or mad
Or down or hurt or bad
I pull the cork and let her out
With fiery roar and shout
She flashes sparks and bellows loud
And throws her weight about
And when the monster's scared
my friends made them hide upstairs
I catch the raging, stamping beast…and put her right back there.
Axolotl in a bottle, I really like you such a lotl.

Source: Whitehouse, E & Pudney, W, A Volcano in my Tummy, The Peace Foundation, Auckland 2002


Search this moblog
Recent visitors
Friends
More...
rss feed
how much do you love me now?
7th Sep 2006, 17:44
comments (5)
has just arrived...

now i just have to decide what to put in it!!!
6th Sep 2006, 17:46
comments (21)
being ill is so boring!

there's stuff i should be doing.. like cleaning up, and sorting out my fish tanks...

i just haven't found the energy yet :(

1. Bristlenose Plec
2. Panda Corydoras / Bronze cory in background
3. Bolivian Ram
Empty Vivarium... to Rent...

~ complete with pot to hide in, bark chip substrate, sticks to climb on, repti-rock water bowl, secure lid...

~ would suit a young pair of corn snakes, looking for a loving home...
6th Sep 2006, 13:27
comments (2)
so i wrote things with my sweety letters.
6th Sep 2006, 13:03
comments (28)
So i've bought all the normal things to fight it, like tissues, and bath salts, and tablets, but i also found this frog. He has a microwaveable wheat bag in his tummy. He smells nice.

And yes mason, you can play with this one!

5th Sep 2006, 11:35
comments (8)
But there were no pirates. :(

4th Sep 2006, 13:07
comments (10)