quixotic axolotl
by mouseninja
user profile | dashboard | imagewall | mouseninja maps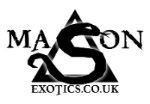 Axolotl

I like my axolotl
I keep her in a bottle
And if I'm feeing cross or mad
Or down or hurt or bad
I pull the cork and let her out
With fiery roar and shout
She flashes sparks and bellows loud
And throws her weight about
And when the monster's scared
my friends made them hide upstairs
I catch the raging, stamping beast…and put her right back there.
Axolotl in a bottle, I really like you such a lotl.

Source: Whitehouse, E & Pudney, W, A Volcano in my Tummy, The Peace Foundation, Auckland 2002


Search this moblog
Recent visitors
Friends
More...
rss feed
I think it's still on his wall. :)

31st Aug 2006, 14:13
comments (5)
so i've gone to sit in the canteen. Apparently i look pale. . I normally am kinda pale, so i must look bad! :( x

31st Aug 2006, 13:32
comments (5)
just found these in my drawer :)
29th Aug 2006, 12:56
comments (39)
Good Morning mr Chameleon... :)
even i'm impressed with this one...

Mason bought a Chameleon yesterday...

He's called Karma.

:)
Meet Colin and Nigel...

(top and bottom: Nigel, Middle: Colin)

they're Oscars....
this is Oscar... My Pacu.

I thought he felt a bit lonely.....