quixotic axolotl
by mouseninja
user profile | dashboard | imagewall | mouseninja maps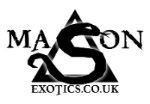 Axolotl

I like my axolotl
I keep her in a bottle
And if I'm feeing cross or mad
Or down or hurt or bad
I pull the cork and let her out
With fiery roar and shout
She flashes sparks and bellows loud
And throws her weight about
And when the monster's scared
my friends made them hide upstairs
I catch the raging, stamping beast…and put her right back there.
Axolotl in a bottle, I really like you such a lotl.

Source: Whitehouse, E & Pudney, W, A Volcano in my Tummy, The Peace Foundation, Auckland 2002


Search this moblog
Recent visitors
Friends
More...
rss feed
He bought a house! Go Mason! :) :)

16th Aug 2006, 22:25 |
tags:#mason
comments (5)
16th Aug 2006, 07:26 |
tags:#samisun
comments (3)
Dangermouse returns...

although he's being mean, and biting Penfold...

hopefully they'll settle down

we were at Chris's for painting his conservatory... not that much painting got done!!

except their faces!! tee hee... :)
she seems to be developing in to a character now!!!
15th Aug 2006, 16:26
comments (0)
now she has a coat and sword...
15th Aug 2006, 15:16
comments (2)
15th Aug 2006, 15:06
comments (9)
They're not ready yet, but these are my new snakes!

The Snow Corn is the female, and the Amel Corn (red and orange one) is the Male...

They're so pretty!!