quixotic axolotl
by mouseninja
user profile | dashboard | imagewall | mouseninja maps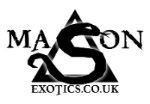 Axolotl

I like my axolotl
I keep her in a bottle
And if I'm feeing cross or mad
Or down or hurt or bad
I pull the cork and let her out
With fiery roar and shout
She flashes sparks and bellows loud
And throws her weight about
And when the monster's scared
my friends made them hide upstairs
I catch the raging, stamping beast…and put her right back there.
Axolotl in a bottle, I really like you such a lotl.

Source: Whitehouse, E & Pudney, W, A Volcano in my Tummy, The Peace Foundation, Auckland 2002


Search this moblog
Recent visitors
Friends
More...
rss feed
In the rain.......
14th Aug 2006, 20:43
comments (2)
Got home today to find Dangemouse had died!

so me and Saz buried him in the garden...

Purely by coincidence, a mate asked if i could rehome a male white mouse...
So here comes Dangermouse 2.
Can't wait! :)

14th Aug 2006, 15:41
comments (0)
Chris rocking his socks off...

and Mason... in his hat. :)
Mason's car got to 666 miles when he stopped outside mine...
14th Aug 2006, 07:36 |
tags:#mason
comments (0)
it doesn't seem to last any longer than the little ones. :(

11th Aug 2006, 20:53
comments (3)