quixotic axolotl
by mouseninja
user profile | dashboard | imagewall | mouseninja maps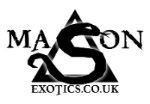 Axolotl

I like my axolotl
I keep her in a bottle
And if I'm feeing cross or mad
Or down or hurt or bad
I pull the cork and let her out
With fiery roar and shout
She flashes sparks and bellows loud
And throws her weight about
And when the monster's scared
my friends made them hide upstairs
I catch the raging, stamping beast…and put her right back there.
Axolotl in a bottle, I really like you such a lotl.

Source: Whitehouse, E & Pudney, W, A Volcano in my Tummy, The Peace Foundation, Auckland 2002


Search this moblog
Recent visitors
Friends
More...
rss feed
My dad sent me a documentary i'd been after for ages, called Pussies Galore... narrated by Richard Attenborough...

It's about the Feral Cats in Rome...

d'Archangel was watching with me... the top 2 are when the male cats were caterwauling, for dominance, and the third is where she went looking for the tiny kittens that were mewing!!

she loved being a mummy cat...
somebody's left something behind on my desk..

i wonder if he wants it back.... ;-)
10th Aug 2006, 13:57
comments (0)
HAHA

I blogged you.

:)
10th Aug 2006, 12:17
comments (2)
the boys at USC...

they had fun :)
Matt loves my hamster balloon...

Zyon lets his human disguise slip... glowing demon eyes not hidden Z !!

and d'Archangel says hi to Winno... :)
10th Aug 2006, 12:02
comments (2)
Mason the fish is getting a little round around the tummy...

fully supporting the theory that 4 of the fish are girls, and 1 is a boy...
all of the girl ones seem to be getting a little bigger...

Get in there Dude!!!
10th Aug 2006, 11:59
comments (12)
i love it when it's sunny...

i'm much more cheerful :D
i was bored this morning...

then it got busy.

now i've had lunch...

and now i'm back to work. . . . .