quixotic axolotl
by mouseninja
user profile | dashboard | imagewall | mouseninja maps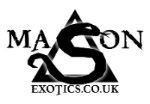 Axolotl

I like my axolotl
I keep her in a bottle
And if I'm feeing cross or mad
Or down or hurt or bad
I pull the cork and let her out
With fiery roar and shout
She flashes sparks and bellows loud
And throws her weight about
And when the monster's scared
my friends made them hide upstairs
I catch the raging, stamping beast…and put her right back there.
Axolotl in a bottle, I really like you such a lotl.

Source: Whitehouse, E & Pudney, W, A Volcano in my Tummy, The Peace Foundation, Auckland 2002


Search this moblog
Recent visitors
Friends
More...
rss feed
Heather just passed me this, and asked if i knew what it was.....

and i have no clue.

she found it in her grill on her car...
it looks a bit like a moth from the other side, but i couldn't get a good pic.
but it has fly like wings.

hmmm... any clue anyone?
7th Aug 2006, 12:50
comments (10)
Penfold's so friendly....

But Dangermouse is really skittish....
Keep getting him out tho... i'll persevere!
5th Aug 2006, 14:41
comments (8)
Starbucks. :)

(Tritton Road, Lincoln.)
5th Aug 2006, 14:36
comments (0)
there's even demons working at Starbucks!
5th Aug 2006, 14:35
comments (0)
from Heath at Something Wicked, Monks Road, Lincoln.