quixotic axolotl
by mouseninja
user profile | dashboard | imagewall | mouseninja maps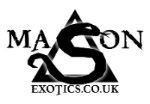 Axolotl

I like my axolotl
I keep her in a bottle
And if I'm feeing cross or mad
Or down or hurt or bad
I pull the cork and let her out
With fiery roar and shout
She flashes sparks and bellows loud
And throws her weight about
And when the monster's scared
my friends made them hide upstairs
I catch the raging, stamping beast…and put her right back there.
Axolotl in a bottle, I really like you such a lotl.

Source: Whitehouse, E & Pudney, W, A Volcano in my Tummy, The Peace Foundation, Auckland 2002


Search this moblog
Recent visitors
Friends
More...
rss feed
so i made him a present... :)
2nd Aug 2006, 21:42
comments (5)
it's a bit cloudy... but hopefully should settle down...
2nd Aug 2006, 21:10
comments (0)
Layer of gravel, for the undergravel filter...

Layer of sand... Cuz axolotls eat gravel,a dn it can kill them.. :(

Places to hide...

Now the fun bit... the Water!
2nd Aug 2006, 20:47
comments (2)
2nd Aug 2006, 20:22
comments (5)
found my vanilla pod....

OMG. it's good...

Mason.. there'll be none left by the time u get here!!!
2nd Aug 2006, 14:38
comments (11)
my housewarming present from Chris (zyon500) ~ Fankoo :)

he's named them all...
l-r : (top) Sazzle (it's blonde!)
sweet
maxx
dude
mason. (cuz it has 'beardy' bits)


and Dave in his new house... just before the mollies went in :)
got a new Crowntail Betta today.. or Siamese Fighting Fish...

he's so pretty :)

gone with the current trend over here in Mansfield, and called him Dave.

it's not just Saz... they all do it! lol
everyone calls everyone else Dave. It's very random.

Saz got all excited the other day cuz a couple of drunk ppl walked past my house, and one of them was actually called Dave.
Very random.
Mason's not impressed... they didn't have any Vanilla Coke... :(

and the poor trolley looked so lonely, i took him a friend :D