quixotic axolotl
by mouseninja
user profile | dashboard | imagewall | mouseninja maps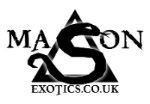 Axolotl

I like my axolotl
I keep her in a bottle
And if I'm feeing cross or mad
Or down or hurt or bad
I pull the cork and let her out
With fiery roar and shout
She flashes sparks and bellows loud
And throws her weight about
And when the monster's scared
my friends made them hide upstairs
I catch the raging, stamping beast…and put her right back there.
Axolotl in a bottle, I really like you such a lotl.

Source: Whitehouse, E & Pudney, W, A Volcano in my Tummy, The Peace Foundation, Auckland 2002


Search this moblog
Recent visitors
Friends
More...
rss feed
Mason's not impressed... they didn't have any Vanilla Coke... :(

and the poor trolley looked so lonely, i took him a friend :D
mwah ha ha ha

an old pic of a drunk Mason!

i like ur hair like that Mase...
1st Aug 2006, 20:12 |
tags:mason
comments (0)
me and chris had some fun with some tester pots i had...

think i've decided what colour i'm using on the walls!
1st Aug 2006, 16:47
comments (22)
rapid reaction tupperware!

tee hee...
1st Aug 2006, 11:29
comments (2)
this'll be why my fish tank is leaking!!

pooooooo
1st Aug 2006, 11:06
comments (18)
Mason came over today...

*hello*
31st Jul 2006, 22:30
comments (4)
My favourite! Fanks Saz, you're ace! :)

31st Jul 2006, 17:03
comments (5)