quixotic axolotl
by mouseninja
user profile | dashboard | imagewall | mouseninja maps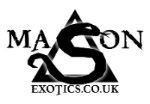 Axolotl

I like my axolotl
I keep her in a bottle
And if I'm feeing cross or mad
Or down or hurt or bad
I pull the cork and let her out
With fiery roar and shout
She flashes sparks and bellows loud
And throws her weight about
And when the monster's scared
my friends made them hide upstairs
I catch the raging, stamping beast…and put her right back there.
Axolotl in a bottle, I really like you such a lotl.

Source: Whitehouse, E & Pudney, W, A Volcano in my Tummy, The Peace Foundation, Auckland 2002


Search this moblog
Recent visitors
Friends
More...
rss feed
Got bored, so Saz and i went to go wash her car. .

27th Jul 2006, 12:43
comments (8)
27th Jul 2006, 07:14
comments (2)
me and Saz bot requested 2 tickets, so we could take each other if one of us got them...

but we both got accepted... so i have a spare ticket now...

will have to find someone else to take with me... ;)
26th Jul 2006, 10:39
comments (11)
yum. :)
26th Jul 2006, 10:23
comments (14)
Steve and Dave came to visit this morning :)

was testing the zoom on my new phone... i'm not actually that impressed :(
makes interesting effects, but not great as a zoom... :(
26th Jul 2006, 08:23
comments (2)
so this is technically what the last event was all about... it was called Foundation...

the Wemics who were hosting the event, brought out this rather large foundation stone, to mark the spot where their temples were going to be built.

they asked priests from all cultures to come out and bless it...

some people drew in character graffiti on it, which was most entertaining, but i had lost battery power by then!
26th Jul 2006, 06:41
comments (0)
it was these guy's first event... they had fun :D
25th Jul 2006, 20:32
comments (0)
i love playing with fire...

didn't get to burn too much this event.. was too hot for sitting round fires, even at night!
25th Jul 2006, 19:36
comments (2)