quixotic axolotl
by mouseninja
user profile | dashboard | imagewall | mouseninja maps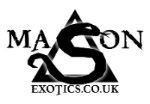 Axolotl

I like my axolotl
I keep her in a bottle
And if I'm feeing cross or mad
Or down or hurt or bad
I pull the cork and let her out
With fiery roar and shout
She flashes sparks and bellows loud
And throws her weight about
And when the monster's scared
my friends made them hide upstairs
I catch the raging, stamping beast…and put her right back there.
Axolotl in a bottle, I really like you such a lotl.

Source: Whitehouse, E & Pudney, W, A Volcano in my Tummy, The Peace Foundation, Auckland 2002


Search this moblog
Recent visitors
Friends
More...
rss feed
1. A Facet ~ Gemstone kinda creature, made of crystal...

2. Aceouba aka Jamie.. he's a wemic / cat person.. he's also from Glasgow, so u can't always understand him, but he's cool to listen to anyway!

3. Another Wemic, on top of a big block of stone...

4. And another...

3 and 4 are ppl i don't know, just randomly took pics anyway!
25th Jul 2006, 19:30
comments (4)
ok, so i stole these ones....

wanted to share some Gnolls with you... ;)
25th Jul 2006, 19:29
comments (11)
My character's husband...

a man of very few words... and he's a bit of a psycho. can u tell?
25th Jul 2006, 19:28
comments (1)
25th Jul 2006, 19:16
comments (2)
could hear these guys bleating all day.. it was cool.
25th Jul 2006, 19:14
comments (0)
Stole rob's battery, so i had enough power to get home with! Will update more from my pc. Had a great weekend. ^_^

23rd Jul 2006, 20:00
comments (3)
So we set up a paddling pool. ^_^

22nd Jul 2006, 13:27
comments (3)
high on sugar, i must add ;)
22nd Jul 2006, 11:53
comments (2)