quixotic axolotl
by mouseninja
user profile | dashboard | imagewall | mouseninja maps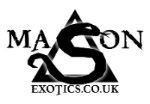 Axolotl

I like my axolotl
I keep her in a bottle
And if I'm feeing cross or mad
Or down or hurt or bad
I pull the cork and let her out
With fiery roar and shout
She flashes sparks and bellows loud
And throws her weight about
And when the monster's scared
my friends made them hide upstairs
I catch the raging, stamping beast…and put her right back there.
Axolotl in a bottle, I really like you such a lotl.

Source: Whitehouse, E & Pudney, W, A Volcano in my Tummy, The Peace Foundation, Auckland 2002


Search this moblog
Recent visitors
Friends
More...
rss feed
This is what we've been up to since I finished college...
We have done over the garden, and made space for some chickens!
Have 12 chickens and 2 ducks :D and plenty of eggs!

Have also been growing vegetables.. the greenhouse has been overflowing!
18th Jul 2009, 16:00
comments (8)
Got my results back from the Animal Management course I have just finished..

D is good by the way ;)

It's Pass/Merit/Distinction..

I worked uber hard, and achieved the Distinction in all modules, and came away with an overall DDD grade :D
18th Jul 2009, 11:16
comments (4)
6th Mar 2009, 16:15
comments (5)
No squirrels were harmed in the making of these crisps!
25th Jan 2009, 22:40
comments (2)
Thank you so much

xxx
11th Dec 2008, 20:13
comments (1)
22nd Sep 2008, 12:15
comments (1)
all excited!
22nd Sep 2008, 12:15
comments (0)
18th Jul 2008, 11:36
comments (1)