quixotic axolotl
by mouseninja
user profile | dashboard | imagewall | mouseninja maps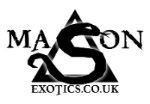 Axolotl

I like my axolotl
I keep her in a bottle
And if I'm feeing cross or mad
Or down or hurt or bad
I pull the cork and let her out
With fiery roar and shout
She flashes sparks and bellows loud
And throws her weight about
And when the monster's scared
my friends made them hide upstairs
I catch the raging, stamping beast…and put her right back there.
Axolotl in a bottle, I really like you such a lotl.

Source: Whitehouse, E & Pudney, W, A Volcano in my Tummy, The Peace Foundation, Auckland 2002


Search this moblog
Recent visitors
Friends
More...
rss feed
oh dear.

posting drunk is never a good idea...

been out with my mate andy.. who's gay.. and i was surrounded by all these gay guys, and getting rather drunk, considering i don't normally drink...

and there were no girls to be seen... well one.. and she was straight. so irt was a wierd night. but fun.

and sorry already to those i texted in my drunkenness.

xxxxxxxx
26th Jun 2006, 00:21
comments (14)
thought i'd give my snails some exercise while i was cleaning them out..

they're giant african land snails, and they're about 5 years old.....

they currently don't have names.. apart from dude, dude, dude and dude.

although i can't tell them apart, so i don't know which dude is which!
chilling out in the garden... with some animal companions...

found a pretty purple poppy i hadn't noticed before...

it's hard to get pics of Charlie, cuz he's so fast and hyper!
Percy's had a good feed...

and the cats haven't... :D
d'Archangel's found Percy...

she's surprisingly well behaved.. she backed off when i told her to.. .

Loki on the other hand, i had to keep pushing away with my foot, while feeding Perce with a turkey baster!!

Meet Percy...

Went to the shop to get breakfast, and found my mate Jody...

He had this little birdy in his t-shirt... and asked if i would take him home and look after him...

it'll be a mission with 3 cats, but we'll survive!


25th Jun 2006, 11:49
comments (4)
d'Archangel got under the covers, and went spoons with me.. which was nice :)

and then once she'd gone, Smeagol decided to sit on top of me...

so i said ok.. ill get up now.

cats just don't understand Sunday lie-ins...
Hopefullly this will be really cool once it's all set up...

it's partitioned in 2, so i can keep 2 different things in it... not 100% sure what's going in it yet...

may well be a snake in there at some point.

but i shall keep you posted on this one...

oh, and that's Loki behind it! he's not in it, i promise!
24th Jun 2006, 23:09
comments (0)