quixotic axolotl
by mouseninja
user profile | dashboard | imagewall | mouseninja maps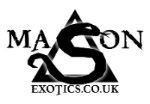 Axolotl

I like my axolotl
I keep her in a bottle
And if I'm feeing cross or mad
Or down or hurt or bad
I pull the cork and let her out
With fiery roar and shout
She flashes sparks and bellows loud
And throws her weight about
And when the monster's scared
my friends made them hide upstairs
I catch the raging, stamping beast…and put her right back there.
Axolotl in a bottle, I really like you such a lotl.

Source: Whitehouse, E & Pudney, W, A Volcano in my Tummy, The Peace Foundation, Auckland 2002


Search this moblog
Recent visitors
Friends
More...
rss feed
Introducing Poppy... latest member of the household :)

Got her last night...

Took them both to the park this afternoon (and before 7am this morning!) She was ready to go, even gave me her paw to say please!

Managed to tire them out.. they've both spent the last hour napping on the floor, but they're awake now..

will be ready to go again before bedtime I should think...
27th May 2008, 19:37
comments (5)
got a decorate your own gingerbread men kit from Tesco...

and decorated the Smarties! :D :D
21st May 2008, 11:12
comments (3)
have been lambing this week at college.. we're off for easter, but have volunteered for this :)

This little boy is called Dave. My little bro loves sheeps, and so I decided to name this black one after him! haha

So everyone meet Dave :D
21st Mar 2008, 09:17
comments (9)
drove from mansfield to lincoln... picked some stuff up from one place.. some more from another..

drove to west yorkshire to drop off some of it..

south yorkshire to drop off some more..

hucknall for some more..

and home to mansfield.. to wait for someone to turn up to collect the last of it.

long day!
1st Mar 2008, 15:19
comments (1)
pretty spider webs :)
19th Feb 2008, 09:39
comments (2)
think he enjoyed himself!
13th Feb 2008, 16:57
comments (3)
it's a lovely day today, and I needed a break from my assignments..

so went for a walk in the park :)
13th Feb 2008, 16:54
comments (1)