zizzi_firenze's moblog
by zizzi_firenze
user profile | dashboard | zizzi_firenze maps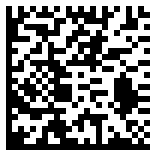 Zizzi from Florence... mobile!
Device: Apple iPhone 3G... finally... after months without a camera phone


View of Florence taken from Michelangelo square
________________


Mara, me and a bottle of lambrusco

Recent visitors
Friends
More...
rss feed
A good buffet and happy hour for beer... Oh and a world cup!
Florence its outdoor!
You can see Graziella, A Fiat Panda with italian flags, me with a
famous scottish beer and a Piaggio Liberty on the road!!!
A little pause for toilette and some meal!
... Dedicated to all mobloggers who want to C Florence in real time tonight... To Angel and the others who love the 2006 italian team...
Some toys founded on my room
My own Penny, I think its working and I will try it soon!